In my years of experience as IT architect, it's quite shocking to see how many institutions are slacking about their backup system once they moved to the cloud. Especially with their DRC (disaster recovery center). They thought that once they go "up" to the cloud, then it's all right. No need to worry anymore with troublesome stuff such as backup.
As harsh as it may sound, my friend said that "cloud is other people's computer", and it's a fact. And computer will fail. It's just a matter of when, not if. And cloud did indeed fail from time to time.
When your organization does not have a solid backup system, then when the cloud fail – you are in for a very unpleasant experience.
"There's no such thing as too much backup" – this is another principle that's true. I have been in various data loss incidents, one of them were saved by the fifth (5th) backup mechanism. All other four failed.
But of course the implementation of the backup system will need to balance between levels of data safety and actual available resources.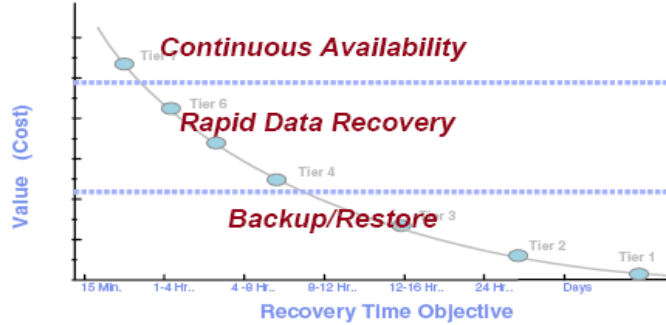 A DRC can be of various shapes and sizes, customized to fit one's system recovery needs versus available resources/budget. There are 8 levels of Disaster Preparedness, and we can choose the one that fits our needs & available resources.
But it simply has to exist. Any institution with data & systems considered important, need to have a working DRC facility.
And a DRC does not always have to be complex or expensive. There are ways to make a fully working DRC with minimum resources. And along time, it can be tweaked even further.
Moving to the cloud is not an excuse to avoid having a good backup strategy. We don't need to be caught with our pants down.