Found this little gem by accident – an online multiplayer FLASH game.
With chat.
Hilarity ensued !
Kill 'em all :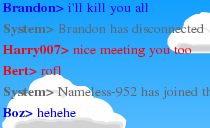 Be a communist :



(Turned out he's a Jew. Ended up threatening to kill me)
Perawan di sarang penyamun :


Needless to say, do NOT play this game when you don't have much spare time. I have learned my lesson.